we went kuala selangor to compete.playing bla bla.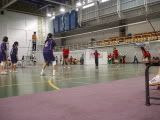 sri kl really tanned female volleyball players.really really tanned.
took some kinky pics.
yongmeng

is the one who wanted this pose.haih u know him la.

after the tournament,we felt bored.
i present you these.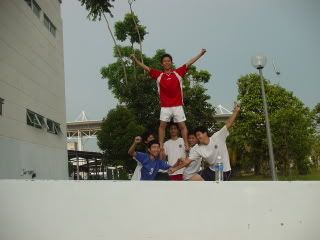 volleyball players can do this too!



volleyball players



i can carry thian hong!yea rightt.
"dillion why carry thianhong only, carry me also la!"
yea i know my toe-touch is retarded.i can do a better one okay!
after playing volleyball, i usually get over my boredom by getting my foot busy.
WARNING : THERE'S MORE KINKY PICTURES COMING UP.